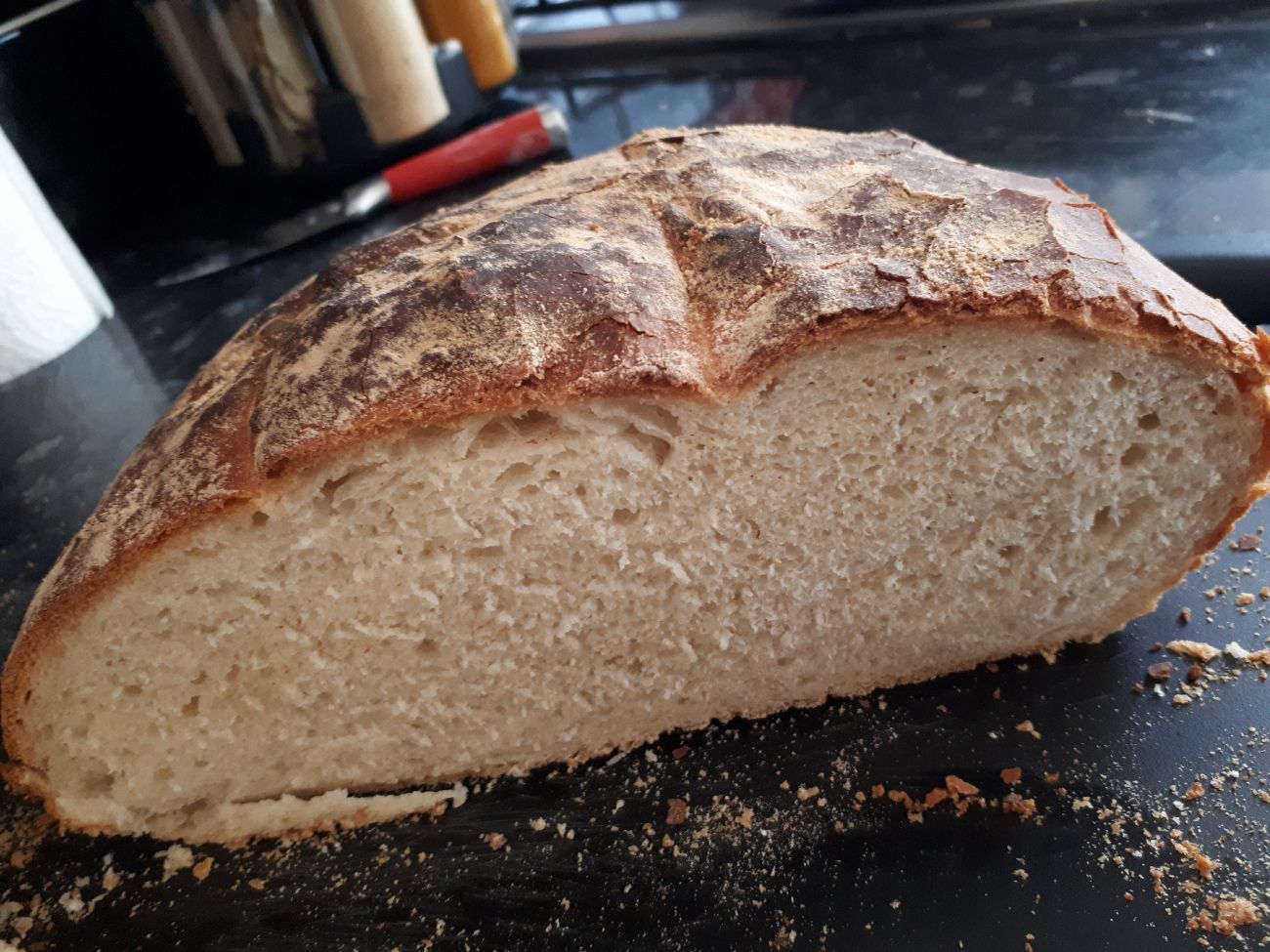 Series 1, Episode 3, Cob
27 March 2019
Recipe: paulhollywood.com
Time given to the bakers: 2 and a half hours
Time I took to bake: I forgot to time this! It took me at least 3 hours though!
This was the first time I'd ever made a loaf of bread! I've made fougasse a couple of years ago after seeing it as a technical challenge (which means I'll be making it again soon!) but never a whole loaf. My dad is the bread maker of the family and since now I only live with my partner I rarely feel the need to bake bread for just the two of us. I invited some family round for lunch so that I had some people to feed this to, got up early (for a Saturday) and got to work.
Kneading is hard work for someone like me with very little upper body strength, but it was so satisfying seeing my sticky, messy dough turn into soft and smooth dough. I was happy with how much my dough had risen after 1 hour and to prove it, here's a before and after photo: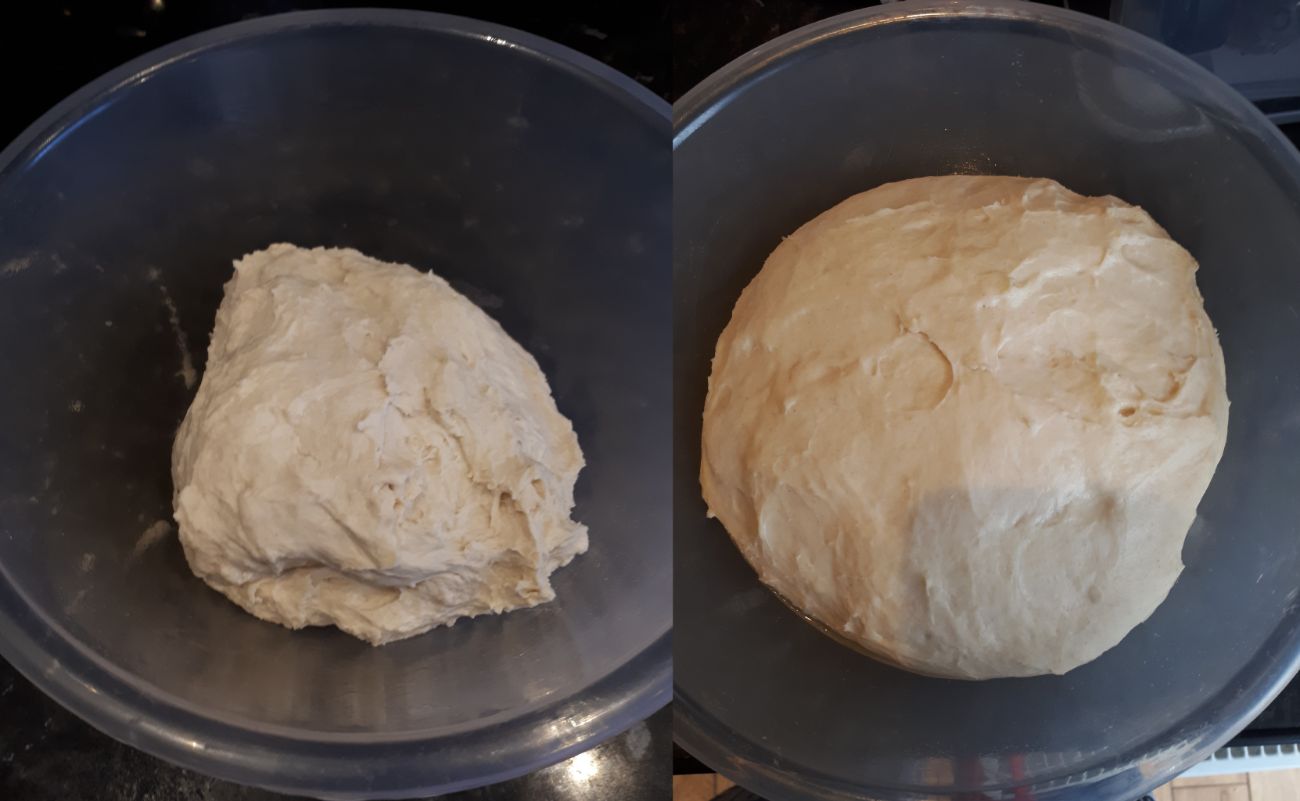 Knocking back the dough was also quite satisfying, though I found it difficult to make a tight ball and described in the recipe. Here is another before and after proving photo:

(L-R shaped dough, proved dough, cut and floured dough).
I left this to bake for 30 minutes as instructed but ALAS! It burnt!!!!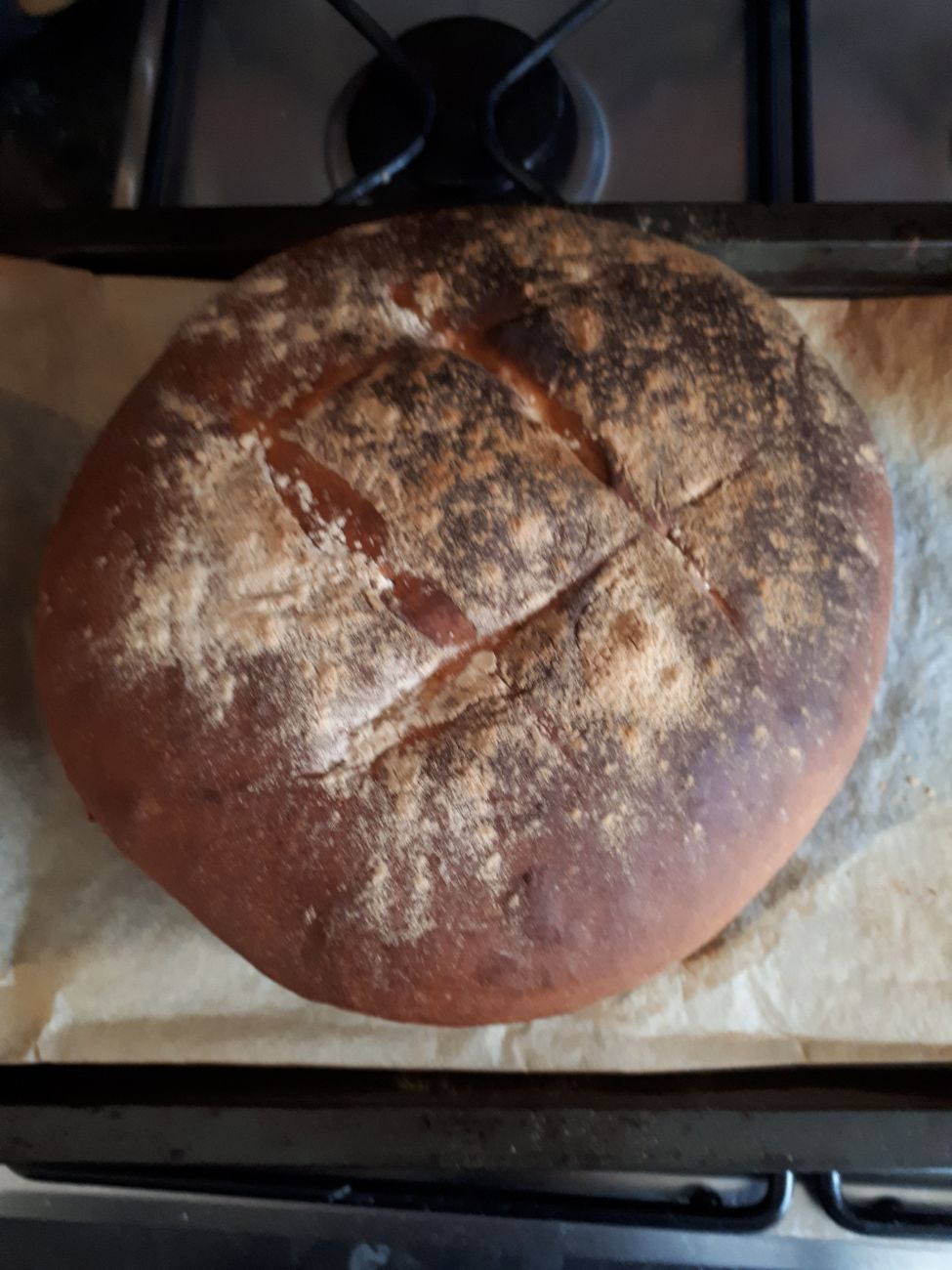 I was disappointed but it only really seemed to be bad on one side. I dusted off the funny coloured flour and sliced it ready for us to eat.
Verdict:
Although the bread was slightly too brown on top and probably a bit on the flat side, it tasted amazing. I'd have liked to have known how well it would keep and whether it was still edible the next day but it had all gone. I will definitely try to make this recipe again but am looking forward to making more bread recipes for this blog in the future.