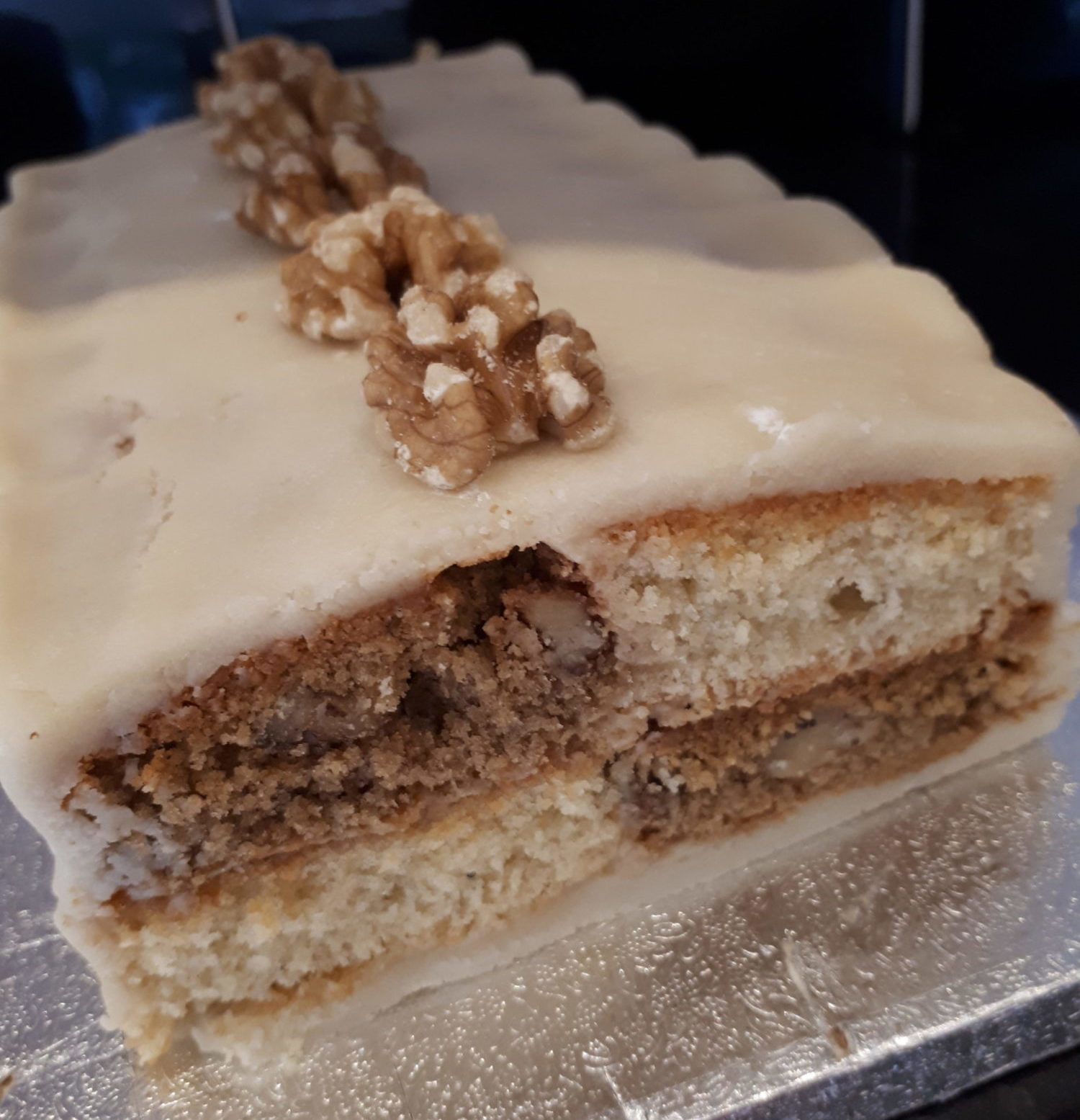 Series 2, Episode 1, Coffee and Walnut Battenberg
I have been very much lacking in my blog posts lately, but I am back now with a whole new shiny website and THREE new posts! I started series 2 a couple of months ago and just didn't get round to posting them so here they are, all together so that you can get the feeling of binge watching the bake off but with slightly less excitement.
I made this over three months ago so prepare for this post to be extremely vague and uninformative, I know that's what everyone looks for in a baking post.
Here's the recipe:
The lovely Mary Berry gives wonderful descriptions here on how to make the battenberg, something I sure the bakers in the tent did not have, so I know I'm the lucky one.
I was slightly disappointed that they didn't make their own marzipan for this one, they really were quite easy on the bakers in the early series. I could, of course, have chosen to make the marzipan myself but I am following my own rules here, which are that I will attempt to recreate the bakes using the same recipe on the show, so no marzipan making for this bake.
I have a lovely square cake tin with dividers so that I can choose the size of the cake I'm baking. I used this to make the correct sized cake tin and used baking paper to separate my two cakes as instructed by the great MB. Here is my cake batter in the tin all ready to go in the oven.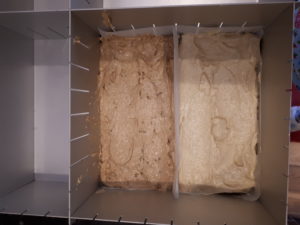 After baking I assembled the cakes into a chequerboard style beauty of a batternberg and wrapped in the marzipan like a pro. Here it is in all its glory.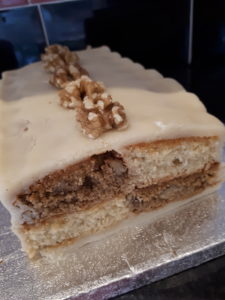 It's so flat!! I really don't know why this didn't rise enough, maybe my baking powder is no good anymore. I do like the pinched marzipan and the little line of walnuts, a nice touch there from Mary Berry. It tasted fine, I thought it was a bit dry but my polite friends said it was lovely. I had every intention of making this again with the leftover marzipan but didn't actually get round to it. Maybe next time my battenberg will rise to the occasion. If I do I promise to post this on my Instagram, I do like showing off on Instagram.
Lily
https://www.instagram.com/lilylilysparks/