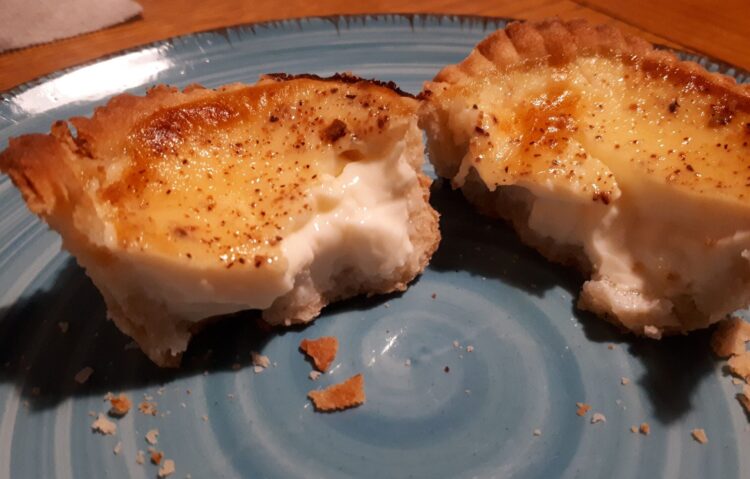 Series 4, Episode 4, Egg Custard Tarts
I was so excited to make egg custard tarts. I remember when I was a child, my grandparents used to bring us egg custard tarts, I used to eat the custard with a spoon, carry on through the pastry and scrape the foil case to get a metallic taste on my spoon. I think custard tarts are something you appreciate a bit more when you're older though. Let me know what you think.
Here's the recipe I used: https://www.bbc.co.uk/food/recipes/egg_custard_tarts_15352
The pastry instructions were fine, my first problem though was that I didn't have a pastry cutter big enough. I just ended up using the biggest one I had and trying to stretch it a little bit when lining the muffin tray. I only have a 6 hole muffin tray too so was a bit under prepared for this. It meant that I had to bake in 2 batches, which actually ended up being a good thing. Here are my tarts pre-baking: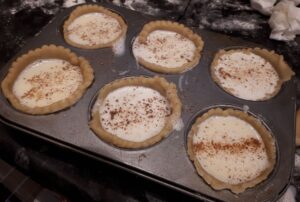 They were a little bit untidy but it didn't look like I was going to get anything leaking out the bottom. I baked exactly as instructed, then after they cooled down, attempted to remove them from the tin. This was a disaster, they'd all stuck to the bottom, were falling apart as I was trying to remove them and this wasn't even because they'd leaked, it was just because they'd stuck, Paul Hollywood hadn't said anything about greasing the tray or lining or anything so I assumed they'd be fine. He must love having a laugh at other people's expense. Here's what I managed to salvage: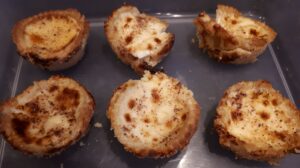 So, since this had been such a disaster for me and I wanted to get the next batch in, I changed my tactic. I put aside my washing up and got out my smaller cupcake tray, put muffin cases in 6 holes and lined those with pastry instead. I do what I want. I even had enough pastry for another tart I break the rules.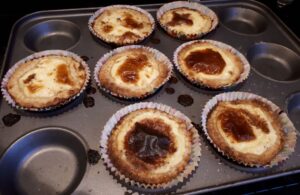 Ignore the bits that spilled onto the tray, these ones were a lot more friendly. I had loads of custard left over at the end – probably because I made the tarts too small, I just put it into a ramekin and baked it like that.
Here's a close up of the innards: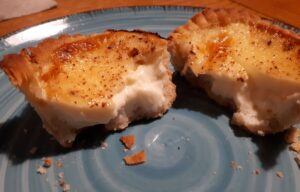 These were so good. The pastry was cooked through, the custard was just right and I love the nutmeg flavour. I actually made these again with a bit less custard because I had 6 egg yolks leftover from another bake. This was still plenty to fill 14 tart cases and have some leftover. The recipe says to eat them on the day you've made them, but they were actually fine for a day or two after. I definitely recommend making these, then making macarons with the leftover egg whites.
Lily